About Us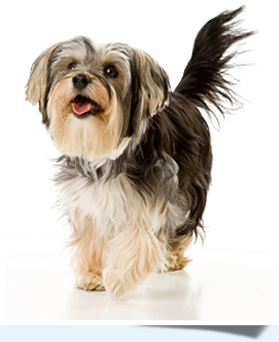 Doggie Spa on Wheels is a company of people who have fun at work because they love what they do. With over 16 years in business, the experience has given them great insight into canine behavior and needs.
The owner of Doggie Spa on Wheels, Talin Shahverdian, is a Dog Grooming School graduate who began her career by working at specialized grooming shops. Her time in the industry allowed her to pin point the fact that the greatest problems these stores encounter is dealing with numerous pets at a time. Soon, she decided that the care given at these shops wasn't as personalized as what the owners hoped for or what these beloved pets deserved. So, she ventured to provide one-on-one services. "Your pet's grooming experience can, should, and will, be stress free." claimed the owner.
Talin Shahverdian's personnel is fully trained and equipped with state of the art grooming tools. The demand for her services is such that her business now owns 4 Spas on Wheels vans to better serve her numerous clients. Talin has done work with several pet organizations including pro bono work. Rod Stewart, Sylvester Stallone, Liv Tyler, Larry Flynt, Ben Stiller, Kate Hudson and more know that her love for animals is more than evident. There are prices for every household and caregivers for every beloved pet.
"Every year has been one of improvement and we feel confident to say that our services are excellent," claimed Talin. "Giving our clients the five-star-royal-treatment is something pets recognize and appreciate. We do a good job because we love our clients, and have fun at work!"