Services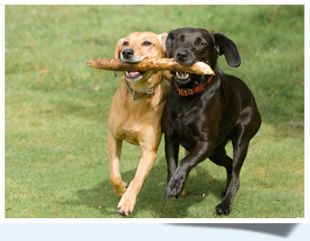 Doggie Spa on Wheels is famous for its wide range of services and pet care products. To start, each service comes with a free teeth and gum evaluation by your pet's assigned specialist as dental care is most important for your dog's health. Once you are informed, we will discuss options such as what shampoo, conditioner and clip will best suit your pet. Our preferred products are all natural and include medicated, oatmeal, hypo allergenic flea and whitening shampoos. Our conditioners are also natural and give your pet's fur a fresh clean fragrance as well as that enviable, vigorous shine.
All our dog clients are brushed and trimmed before their baths. We provide special attention to your pet's paws and pads as they tend to need disinfection. We clean ear dirt and wax to later flush them out with customized natural solutions. All nails are later clipped and filed as needed. Once this process is inspected and completed, all dogs are fluffed and blow dried to perfection by hand only.
Some may think a pet bath should end there, but at Doggie Spa on Wheels we go the extra mile. If after the cleaning and fluffing your pet's flair is still not that there, we provide a second trim. Our stylists specialize in AKC clips tailored to your mascot's pedigree and also innovate to perfect your mixed breed's natural style. Our primary goal is to do what you and your pet know is best.